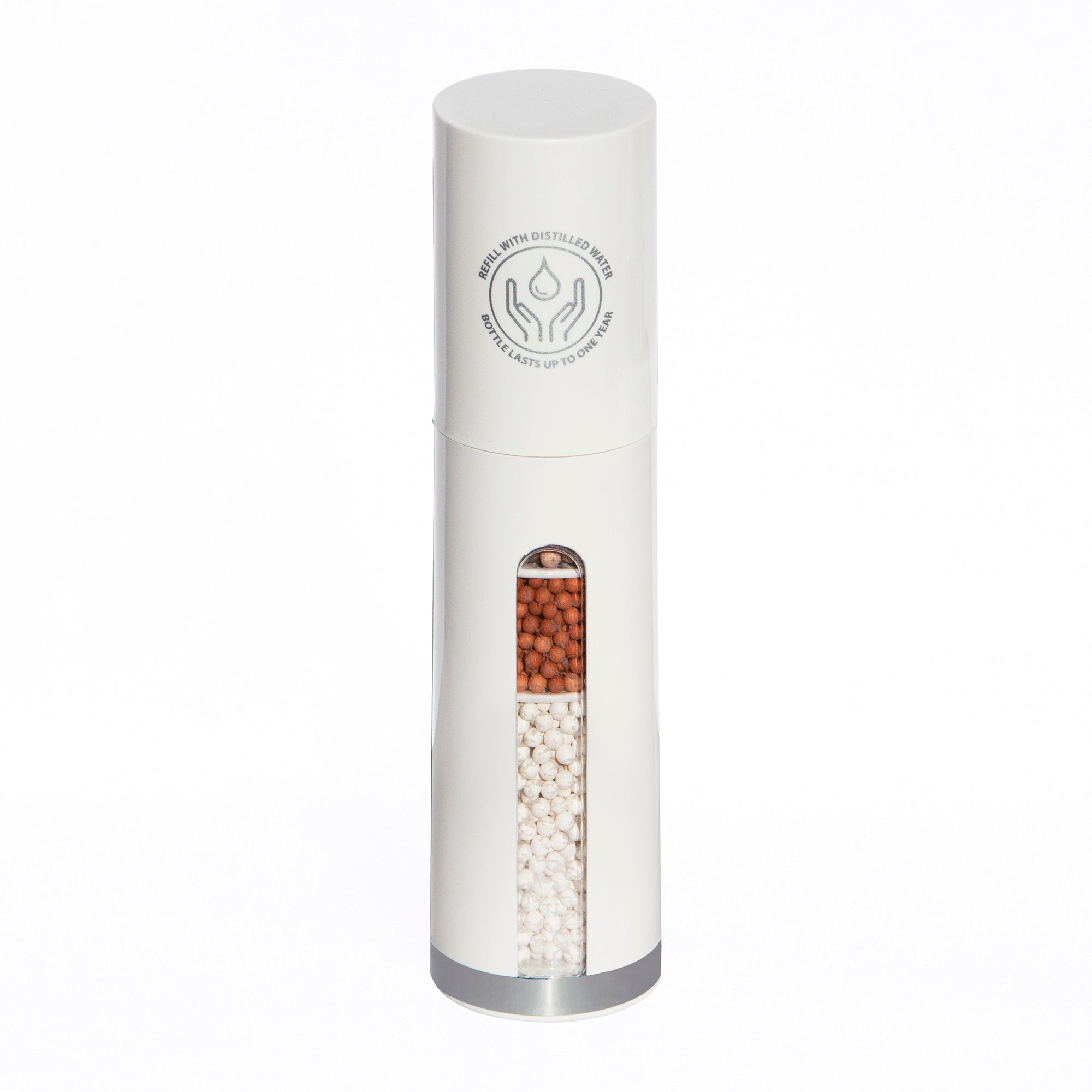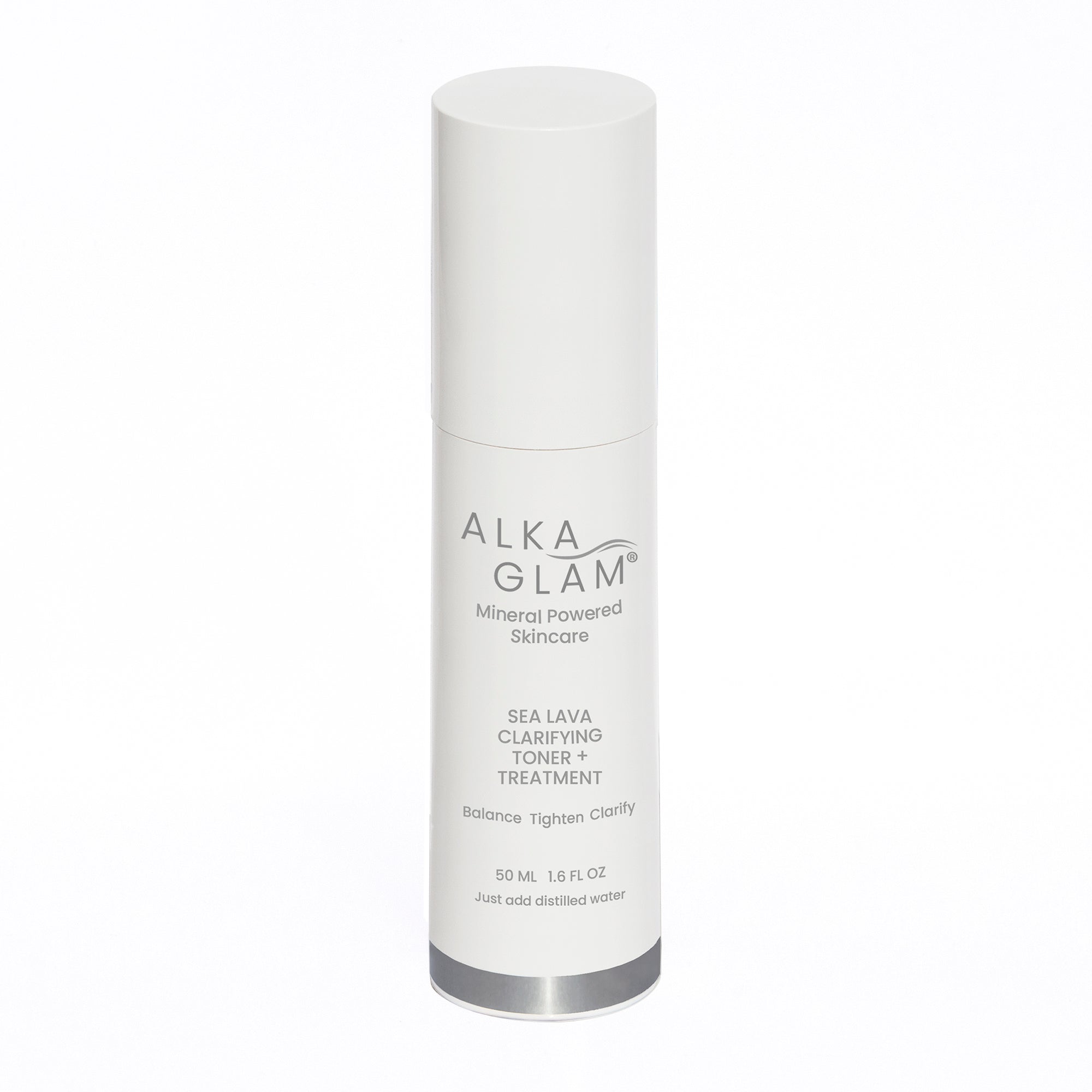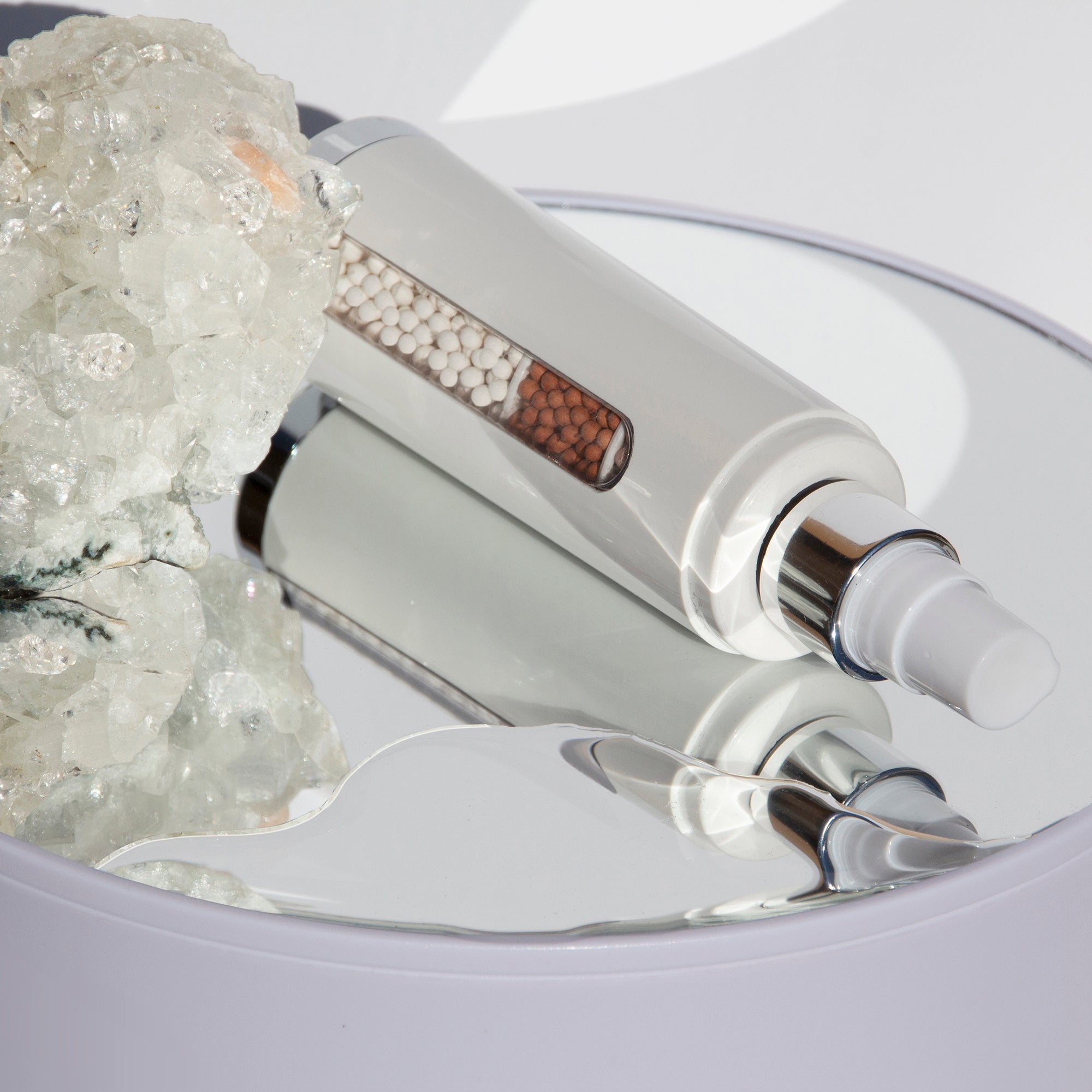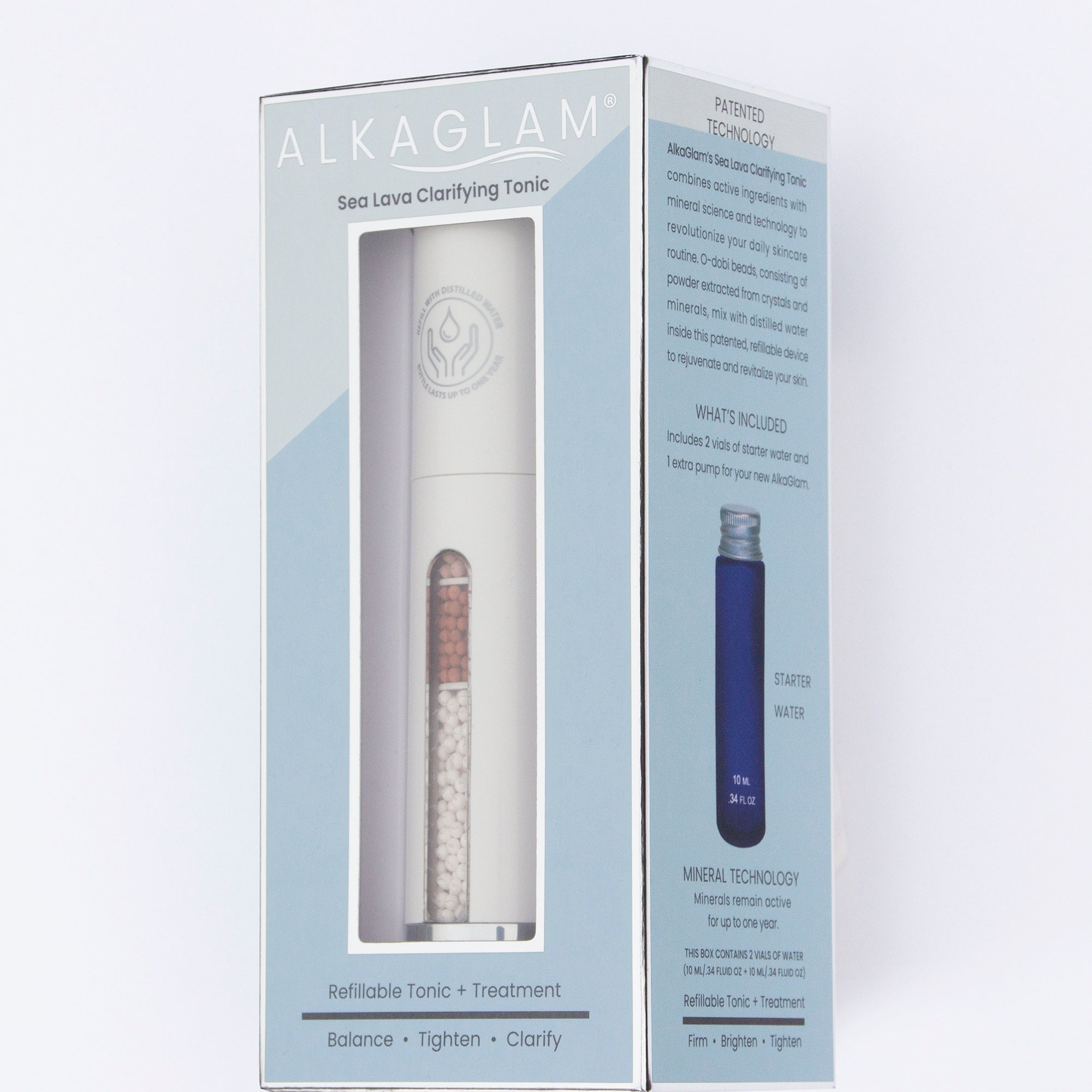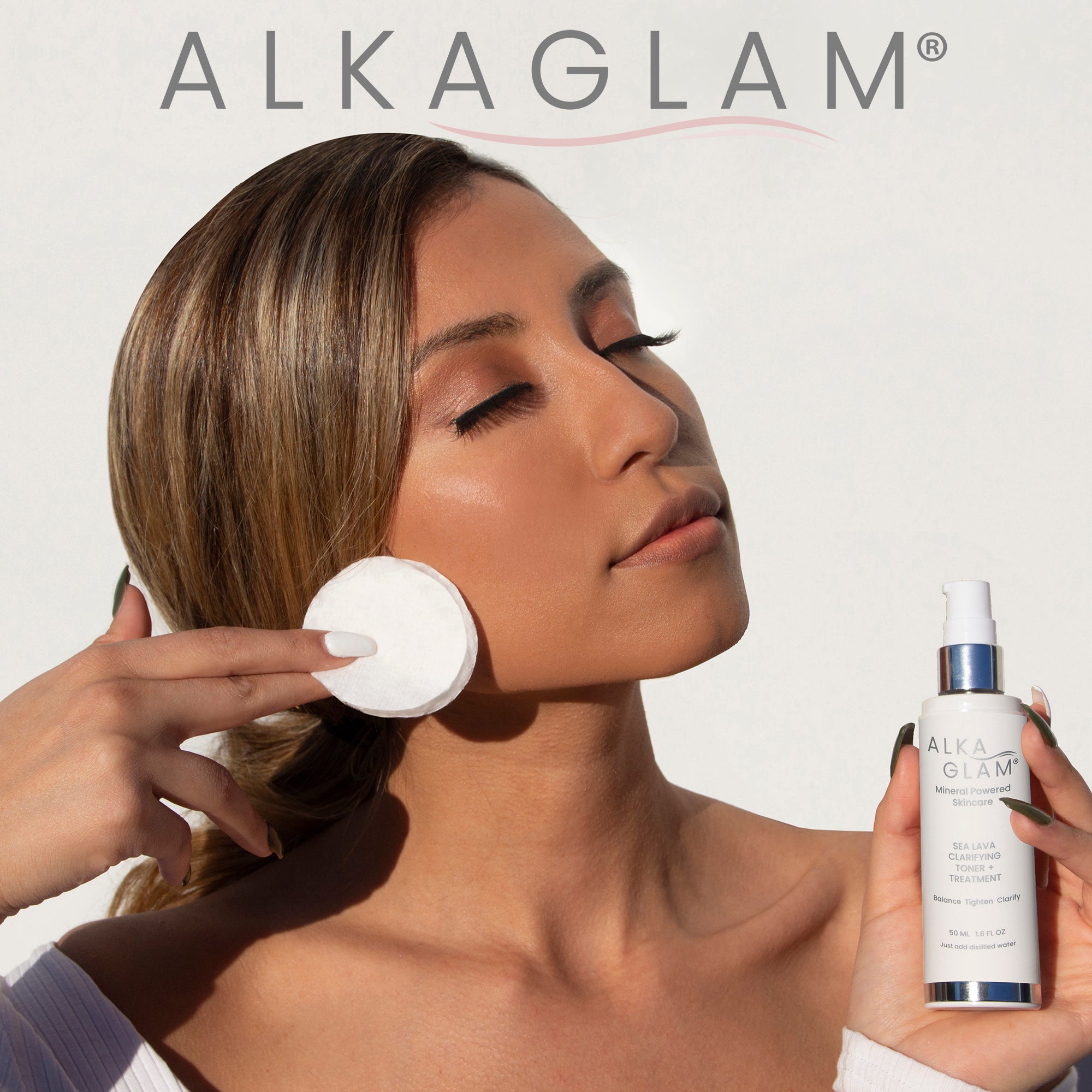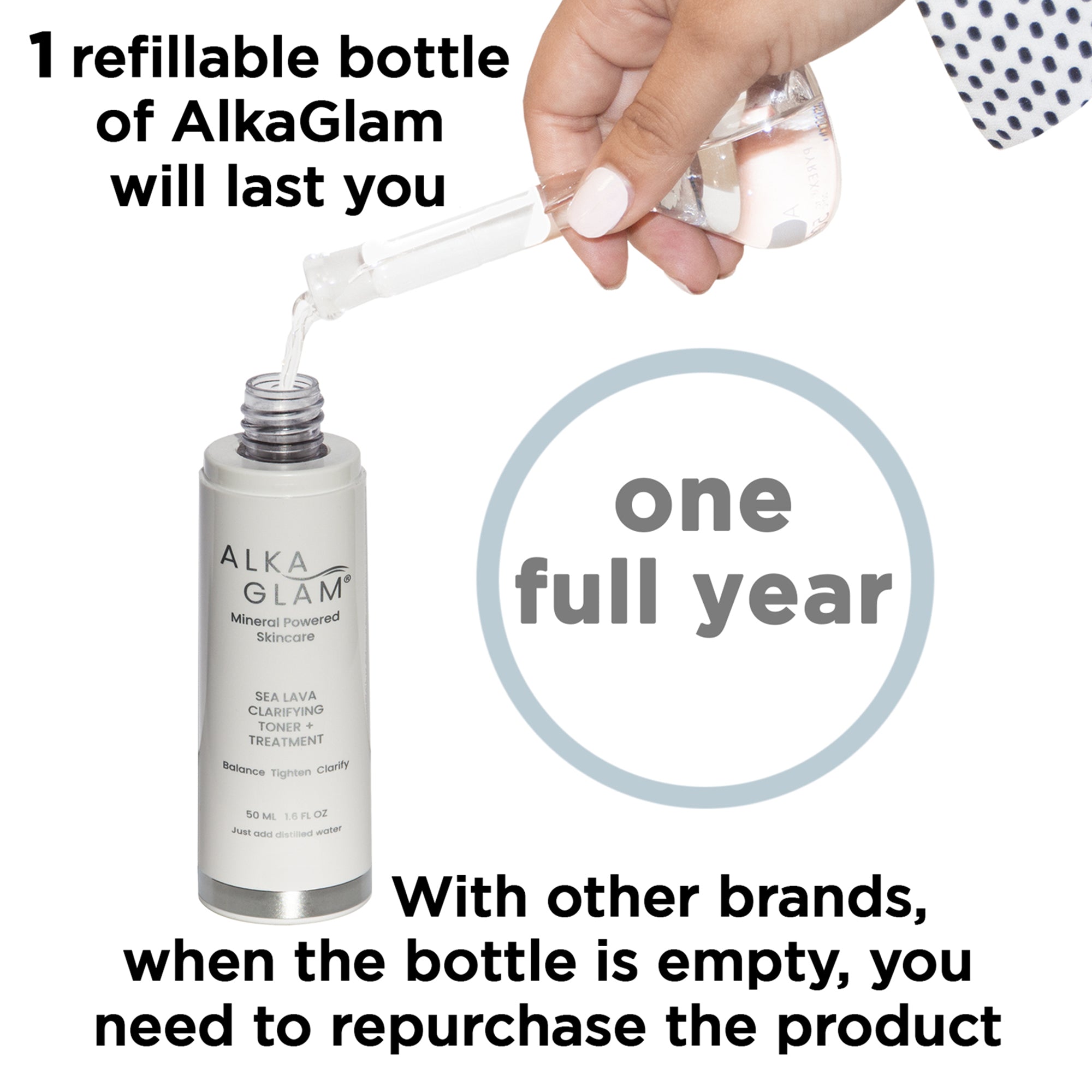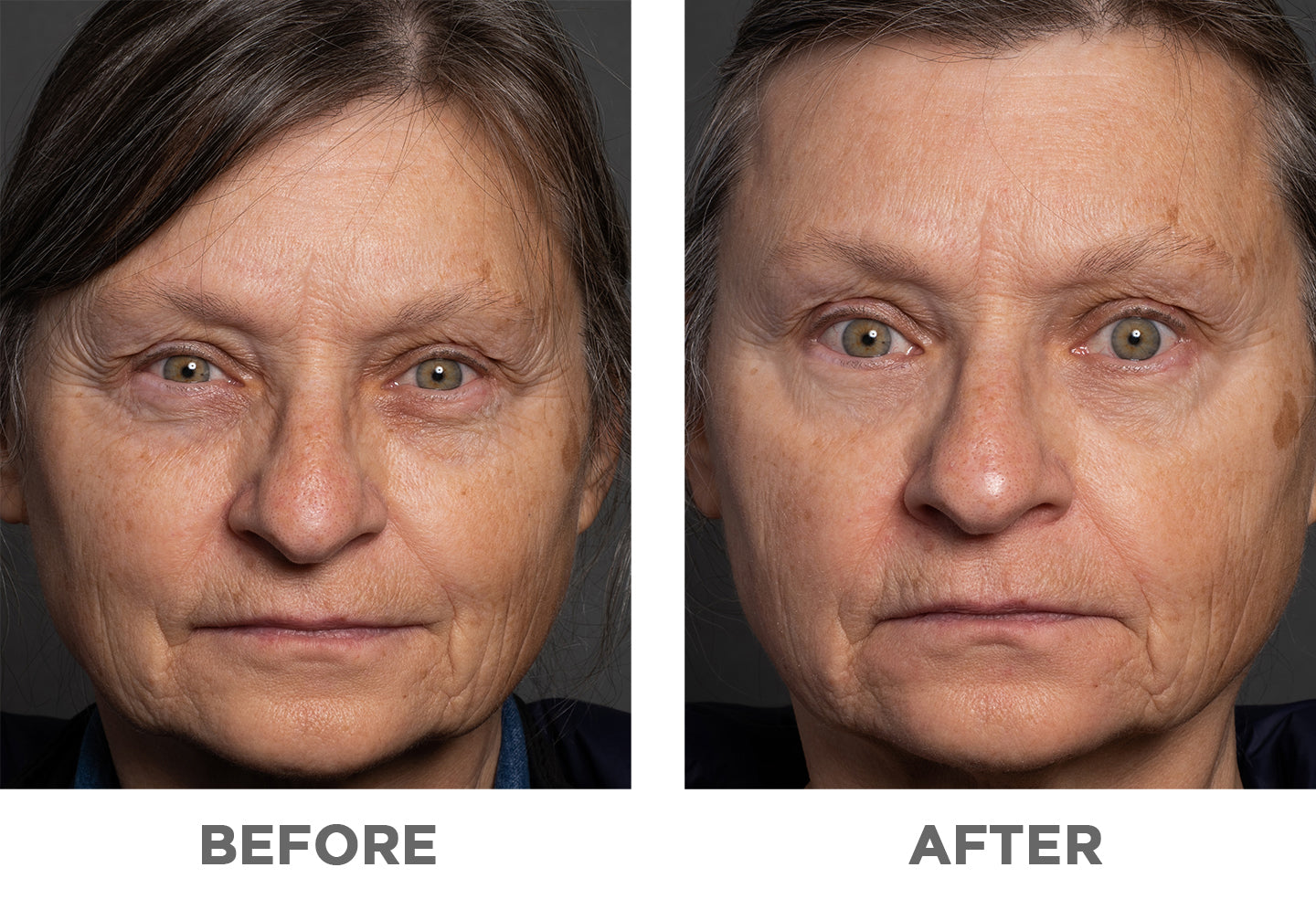 SEA LAVA CLARIFYING TONIC + TREATMENT Refillable, Alcohol-Free Detox Toner
What it is? 
A lightweight, anti-aging toner treatment that utilizes patented Alkaglam technology to convert distilled water into a natural tonic. Highly concentrated minerals Zinc, Magnesium, Kaolin, Tourmaline and Zeolite, a rare super mineral created 200,000 feet below the Earth's surface when molten lava from undersea volcanoes fuses with natural ocean saltwater, help to brighten, retexturize, and firm skin. This gentle formula with exfoliating power helps reduce the appearance of uneven skin texture while tightening and detoxifying pores. Leaves skin clean, smooth, and more radiant with a dewy, glass-like glow.
 MADE IN THE USA 
The sustainable bottle is refillable for up to one year.
Suitable for all skin types, even the most mature.
 What do you get?
one vial of rinse water, .34 FL.OZ. / 10 ml
one vial of starter water, .34 FL.OZ. / 10 ml
one extra pump 
 What does it do? 
Proprietary blend of Zeolite, Kaolin and other key minerals helps to tighten, firm, and improve uneven skin texture
 Helps to gently exfoliate and clarify skin.
 Alcohol-free formula with antioxidant properties helps to soften skin
 Gently removes surfaces debris and impurities for cleaner, fresher skin
Converts distilled water into a clarifying tonic and is refillable for up to a year

Clinical Results 
CLINICAL RESULTS AFTER 3 WEEKS:
92% of participants agreed skin feels softer*
88% of participants showed a significant improvement in skin texture*
88% of participants showed a significant improvement in firmness*
How to use? 



PREPARE DEVICE

1. Remove pump and rinse device with included rinse water.

 

2. Pour included starter water into the bottle, twist pump back on, and wait 20 seconds.

 

3. Shake bottle for 5 seconds to activate mineral O-dobi beads.

 

*Refill with distilled water when device no longer has liquid. Change water every 3 weeks. Replace Sea Lava bottle after 1 year.

 

APPLICATION

1. Moisten cotton pad with tonic and apply to face in a circular motion to remove excess dirt, oil, and makeup.

 

2. Dispense 2-3 pumps into the palm of your hand and gently pat into skin.

 

 
Ingredients: 
Zeolite clinoptilolite, Maifan stone , Magnesium Oxide, Calcium oxide,  Kaolin, Feldspar, Zinc Oxide, Silver Oxide, Tourmaline, Calcium Carbonate, Sodium Oxide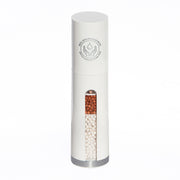 SEA LAVA CLARIFYING TONIC + TREATMENT Refillable, Alcohol-Free Detox Toner